Not every roof tile is created equal, and more consumers learn this lesson when they go to upgrade their current roof. Some roofing, and awning materials, are ranked higher among contractors as well as consumers. This is because some materials are more durable (aka longer lasting) and better looking. Many materials become associated with various prestige standards because of this.
Slate would have to be at the top of the list. Such shingles are manufactured from larger blocks of slate stone which is one of the most durable types of stone. This type of roof could last over fifty years for some people. Keep in mind that any shingles made of stone are going to be much heavier than other types of shingles. A home has to have rafters constructed specifically to be able to properly withstand the weight of a stone based roof.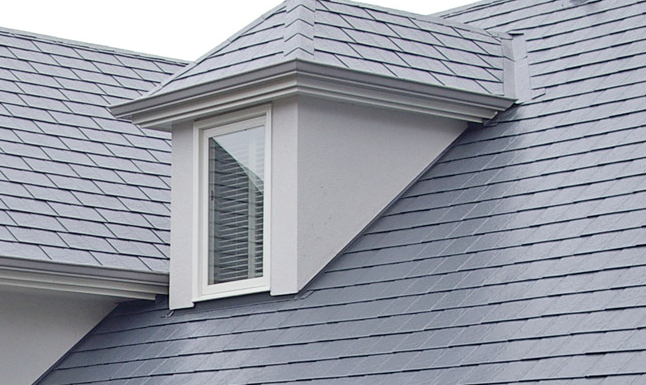 Stylized ceramic tile would have to make number two on this list. It shares many of the same advantages as the aforementioned slate based roofing. It typically comes in such a design that is often seen in the suburbs of the American southwest. This type of roof is kind of like a more stylized slate one.

Number three on the list is the most commonly seen in most areas; the asphalt shingle. Such shingles have been designed under careful guidelines administered by the National Roofing Association. While not quite as strong as their stone-based counterparts, many of these roofs last for around thirty years or so. This type of material provides the best possible mixture of durability and price. This type of roof is also the easiest to install skylight roofing structures onto. This is why it is probably the most commonly seen among all the types of shingles.
Sheet metal would have to fall just below asphalt into the number four spot. Sheet metal might be light weight, but this particular quality makes it both affordable and durable enough for many. Metal is also able to avoid algae growth and similar issues. Many people find this type of roof very easy to clean as well. The downside would have to be the fact that a rainstorm is very audible within a home that has a sheet metal roof.
Wooden shingles are at the bottom of the list, and this proves that just because a product is expensive does not necessarily mean that it is a good choice! Wood shingles are very, very expensive. These expensive shingles also fall victim to algae growth (as well as other types of fungi) and they can easily suffer water damage. The people that invest in these roofs typically do so for pure aesthetic reasons. It is not too surprising to see a wooden roof that doesn't even make it through a decade because of the previously discussed issues. Since wood is often an aesthetic choice, skylight roofing structures are often seen built onto wooden roofs. Serious consumers that care about aesthetics might be better off considering slate or ceramic tiles.
Do you know How to Choose Suitable Roof Tiles for Different Homes? CLICK HERE To Find Out More or visit http://supercool.com.my/